Hit and Run Accidents and your Lawyer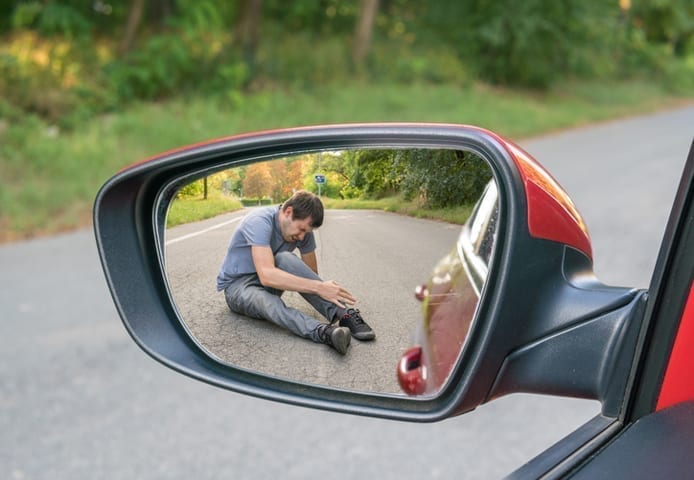 A New York City Hit and Run attorney will be able to help in this scary situation. A hit and run car accident can be a scary and unsettling experience. It is important to know what steps to take after a hit and run accident to make sure that your rights and health are both protected. The Platta Law Firm will be there by your side incase you need a strong team in your corner.
Hit and Run Accidents in NYC and the Law
In New York City, a hit and run attorney must collect all data from the scene of the accident and any footage necessary. The first thing that you must do after a hit and run accident is call the police.  When you call the police, explain that you were in a hit and run accident.  The police will likely ask if you were able to record the license plate.  If you are able to take down the license plate safely, then do so.  If you are not, then try your best to get a description of the vehicle. If you are unable to do either of these things, do not panic, all is not lost.  You must still report the accident to the police right away.  After you report to the police, your medical care will still be paid by your no-fault insurance. No-fault insurance will pay for medical expenses, the majority of your lost wages, and travel to and from your doctors, among other things.  It is very important to consult a New York car accident attorney familiar with hit and run accident immediately so that they can get your no-fault application in before the deadline, which is often merely 30 days after the accident. 
In addition to being familiar with no-fault, your attorney should be familiar with uninsured motorist coverage, or "UM" insurance. Uninsured motorist coverage is coverage that you already have on your New York motor vehicle insurance. It exists specifically for situations like this, where there is a hit and run or if you are hit with somebody without insurance at all. Once again, you must notify this portion of your insurance company as soon as possible after the accident. It is not enough to just notify the no-fault portion of your insurance. This can be very confusing, after all, your UM insurance carrier and your no-fault carrier are the same company. However, if your attorney does not know how to make sure each department is notified, you may lose out on important rights. Under UM coverage, you can qualify for compensation above basic no-fault. This means that you can recover for pain and suffering as well as economic damages not covered by no-fault. The path to recovery in a UM insurance case is different that normal. In a UM case, the case is not decided in a courtroom. If the case cannot be settled, it is resolved in an arbitration. An arbitration is somewhat similar to a bench trial, when only the judge or arbitrator decides the case, rather than the jury.
What if you don't have no-fault or UM insurance? Then you must proceed to litigate your case through the Motor Vehicle Accident Indemnification Company or "MVAIC." MVAIC is designed to help people who do not have coverage of their own. In order to be eligible you must report the accident to the police within 24 hours of the accident. After reporting to the police you must also report it to MVAIC. Once again, the time you have to report varies and you should have a lawyer navigate you through this process. Whether you have UM or MVAIC, the most important thing to do is notify the police, get treatment for your injuries and soon as possible, and contact a lawyer familiar with the intricacies of the law as soon as possible. If you or someone you know has been the victim of an accident, please reach out to us for a free legal consultation by calling 24/7 at 212-514-5100, emailing me at swp@plattalaw.com or visiting our law firm in Lower Manhattan (42 Broadway, Suite 1927). You can also ask us questions through the 24-hour chat box on our website (www.plattalaw.com). We offer free consultations for all potential personal injury cases.