Saw Cutting Accident | Attorney NYC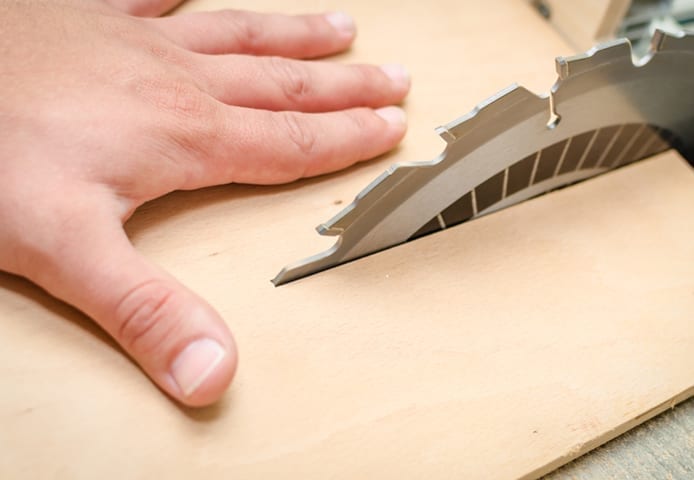 Construction workers in New York City are common victims of injuries due to cutting blades and various saws. There are a multitude of saws ranging from power saws, circular saws, to chainsaws. These types of saws are all common in this particular occupation. This type of equipment is dangerous and have heavy safety regulations in order to be used. A common accident that can occur can be a construction worker losing a finger, limb, or hand. Please make sure to use a proper attorney that has had years of experience to be by your side
New York City has a lot of construction going on at any given time. This means that there are many construction workers that may possibly be injured. When there is an accident due to cutting, please make sure to seek medical attention and get to the hospital immediately. Death may occur from injuries to internal organs or a loss of blood. There are New York labor laws that specifically protect workers in these types of situations. New York's Labor Law 21 requires that general contractor and building site owner to make sure that all workers on the construction site, have safe tools, including saws, and the industrial code requires that all circular saws have guards around the teeth. If the guard doesn't fully cover the blade while not in use or does not retract, that is a violation of law. If there is a defective saw that causes a construction employee to get hurt can give rise to a products liability claim. You may then have a manufacturing defect case at that time and can fight for a case against both your employers and the manufacturer.
There are some cases where a New York City construction worker may suffer an untimely death as a result from a saw accident. There could be a cut to a major artery or vein that can lead to a major loss of blood. In order to have a successful litigation, it is critical that a thorough investigation of the incident take place. Since most saw injuries are severe, many employees will incur costs that are not fully covered by workers compensation.
If you have been hurt in a saw accident, The Platta Law Firm has had years of experience in New York Saw Accidents. We will be able to investigate and hold the negligent, liable party responsible. They will be able to provide any lost income, medical bills, permanent injuries, and pain and suffering. The OSHA requires all power tools come with safety guards and precautions, and if the building site owner or employer was negligent, they can be held liable for any injuries. Sub-contractors also can be held liable for any accidents as well as manufacturers.
Please give us a call today for a free consultation at 212-514-5100. We don't charge any money until we settle the case for you. Our goal is to provide all of our clients a clear, transparent, non-complex environment. We want you to fully understand everything going on with your case and we will fight for every dollar that you deserve. Bringing peace of mind to your family is our number one goal.