Trench Collapse Accidents NYC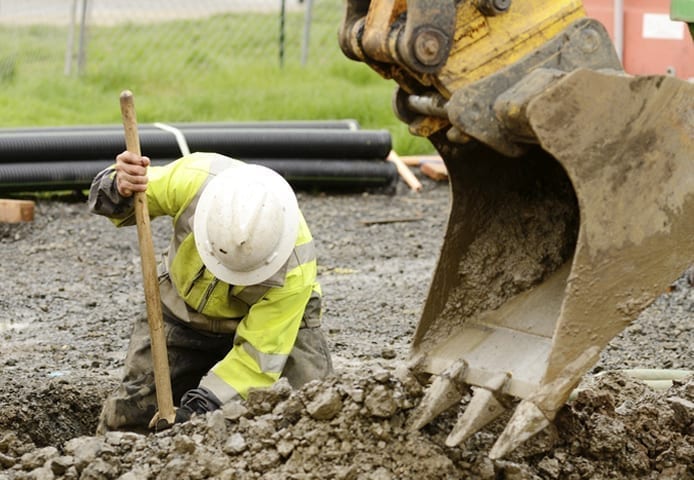 A trench collapse lawyer is going to be an important addition to your team while fighting for a settlement. You should not try to discuss anything with insurance companies as they will try to give you the cheapest settlement possible. You must allow a top legal firm to get you what you deserve. Trench collapses, also known as cave ins, are possibly the deadliest accidents. In the underground utility industry, these types of accidents can occur more often.
Trench Collapse Lawyers in New York City are able to help you and your family if you are in a terrible situation such as a trench collapse. There can be toxic fumes in an enclosed space and this can result in life threatening dangers. Electrocution or explosions that occur when workers come into contact with unexpected electric cables or gas lines can be another scenario. Fatality rate according to the OSHA, is about 112% higher than any other type of construction work. There are certain OSHA regulations for trenches and excavations. Each employee in an excavation shall be protected from cave-ins by adequate protective system. Protective systems shall have the capacity to resist without failure all loads that are intended or could reasonably be expected to be applied or transmitted to the system.
In Nassau County, there were two men installing a septic tank when the trench it was supposed to go in, collapsed. This all took place at a long island home where it was supposed to be installed. The workers were working in a 30 foot hole in Brookville when one of the dirt walls caved. A 5-7 foot wall of wet dirt and sand covered the men. There was another case when a Queens man was fatally injured in a construction accident when a 14 foot deep trench collapsed and buried him under tons of soil and debris. The man was working on a restoration hardware store in Manhattan when he was killed on the job. The sub-contractor did not provide proper cave-in protection for the trench. OSHA also found that there were no braces or supports for a section of sidewalk that would prevent its collapse. There are major dangers of trenching operations as this type of accident poses the most danger compared to any other possible work injuries.
The Platta Law Firm is one of the top personal injury firms in New York City. We will absolutely be able to help you in a trench accident. Our firm has had years of experience in these particular cases and overall have recovered more than 50 million dollars for our clients. We stick by your side and fight for you every step of the way until you get what you deserve. Don't search elsewhere, give us a call today at 212-514-5100 for a free consultation.